Last time, we announced the launch of Kay L's brand new website, www.kaylmusic.com, and before that, we covered Hang It Up, a kickass single with some real raw emotion in it.

Hits just as hard as last time! As the comments on the music video say, "…this is really deep, didn't expect to find something like that on youtube…"!

Just look at these accolades!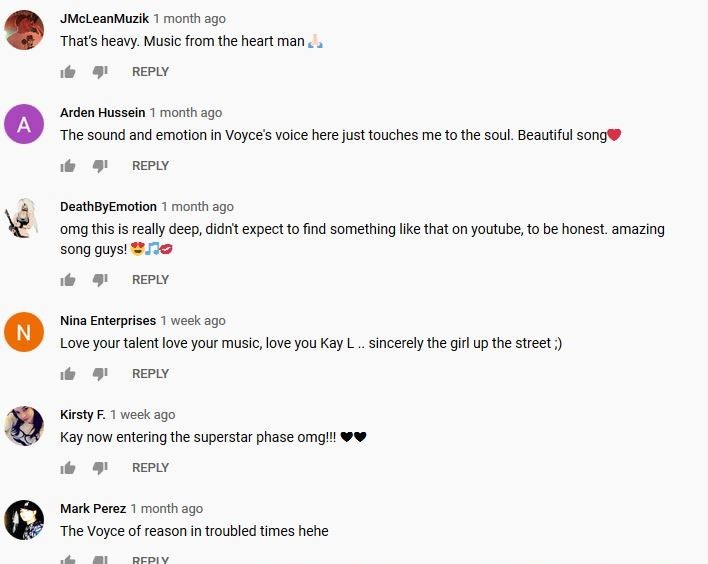 After being acclaimed as the #1 opening act in Canada, Juno nominated artist Kay L has shown absolutely no signs of slowing down. He's probably most known for his work with the group District 5, and his clever lyricism and intoxicating choruses. He's established a sound that is nothing short of unique… So remember that address!
The brand new website has got all the latest on Kay L, including plenty of our favourite music vids and playlists from him! And a social media feed so you can get all the Kay L goss in one place!

And if you wanna keep your ear to the ground on any new releases by Kay L, we have just the social media accounts and Spotify lists for you to turn to. Watch this space!


Kay L's Facebook can be found HERE: www.facebook.com/thekayl
And his account can be found here! www.facebook.com/kaylmusic
Speaking of Facebook, check out this vid from Kay L himself… a video accompaniment to Love From Me! www.facebook.com/kaylmusic/videos/10161507364130473

Learn more about Kay L, and his music, using the links below:
Kay L Website: www.kaylmusic.com
Facebook: www.facebook.com/thekayl
Instagram: www.instagram.com/kaylmusic
Twitter: www.twitter.com/kayl_music
Artist Profile Blue Pie: www.bluepierecords.com/artist/kay-l
Artist Profile DJ Central: www.djcentral.tv/artist/kay-l