Attention, Arizona! October 5th is YOUR day to look forward to!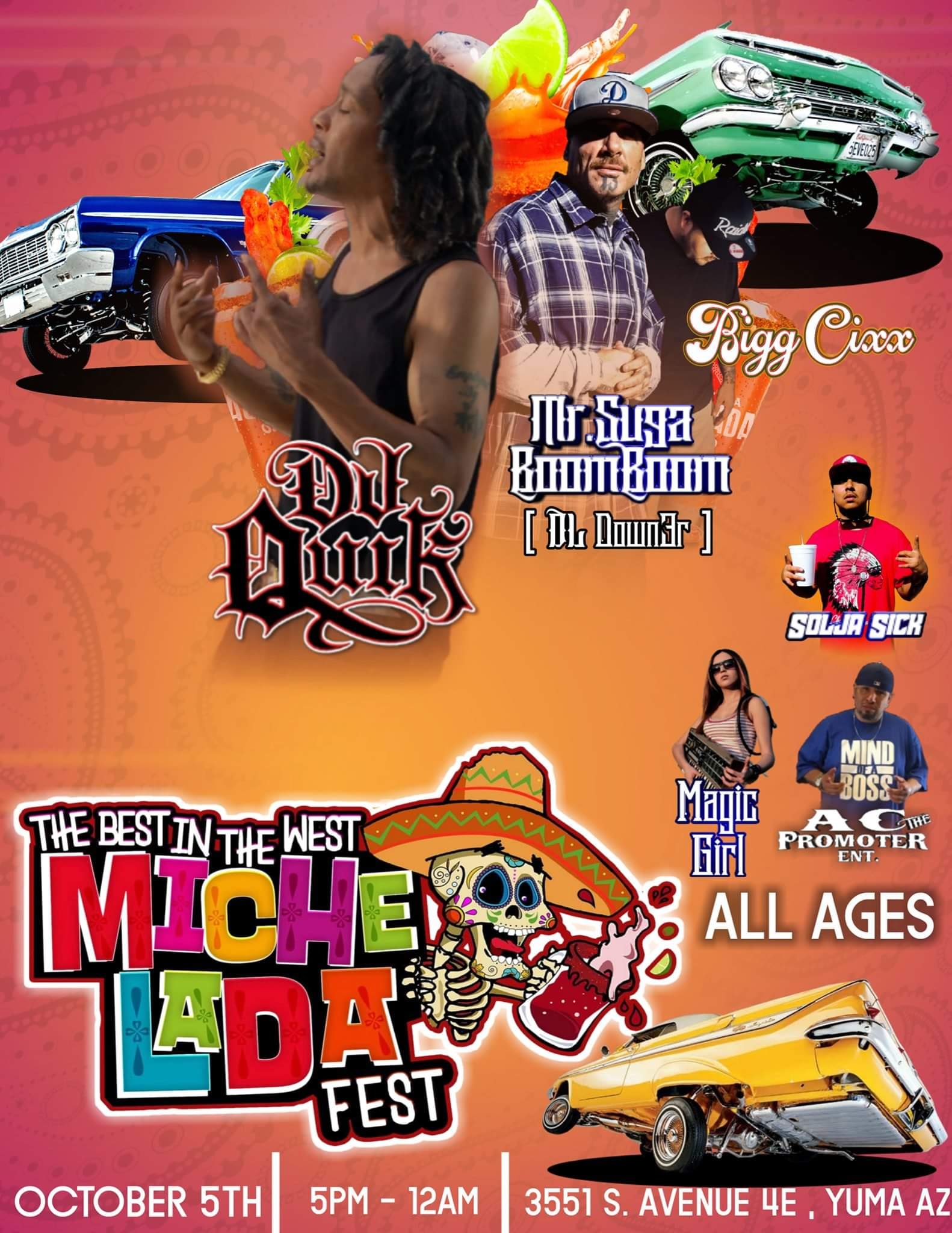 You read that right, Mr. Suga Boom Boom is coming down your neck of the woods, and so are plenty of other talented performers, including Bigg Cixx!
Down3r himself has commented on the upcoming event, and he's certainly done a good job at hyping us all up!
"What's good Yuma Arizona!!!!! Just got added to the Best in the West MicheLada Fest!!!
Coming October 5th!!! Tap in with us one time AZ!!! There's going to be alot of dope acts out there hitting the stage!!! And the host with the most Mr. AC Chavez aka AC the promoter will be out there getting this party Crackin!!
New music being dropped as well as video shoot!!! I need all my Arizona supporters and haters to come out and get lit!!! You'll be hearing some new new as well as my viral hit song SUGA BOOM BOOM !!!!!


ALSO BRINGING A FEW FRIENDS WITH ME!!
Can we expect to see you there from 5pm?! All details are on the flyer!
But in case you've been living under a rock, you might be wondering who DL is and why you should attend? Wonder no further- consider this a tutorial in supreme hip hop!

We're sure that you'll fall in love with this song as soon as you put it on. It's his most popular viral hit for a reason! Bump Suga Boom Boom with pride and get lost in its catchiness!
There's a reason that DL's music has qualified for a movie placement- they have true quality.
And for good measure, here's Bigg Cixx!
He and DL working with Spez Loaks on "No L's" is what made that track so bangin- a veritable trinity!
Check out DL Down3r at the following official links:
And check out DL's cover of River!