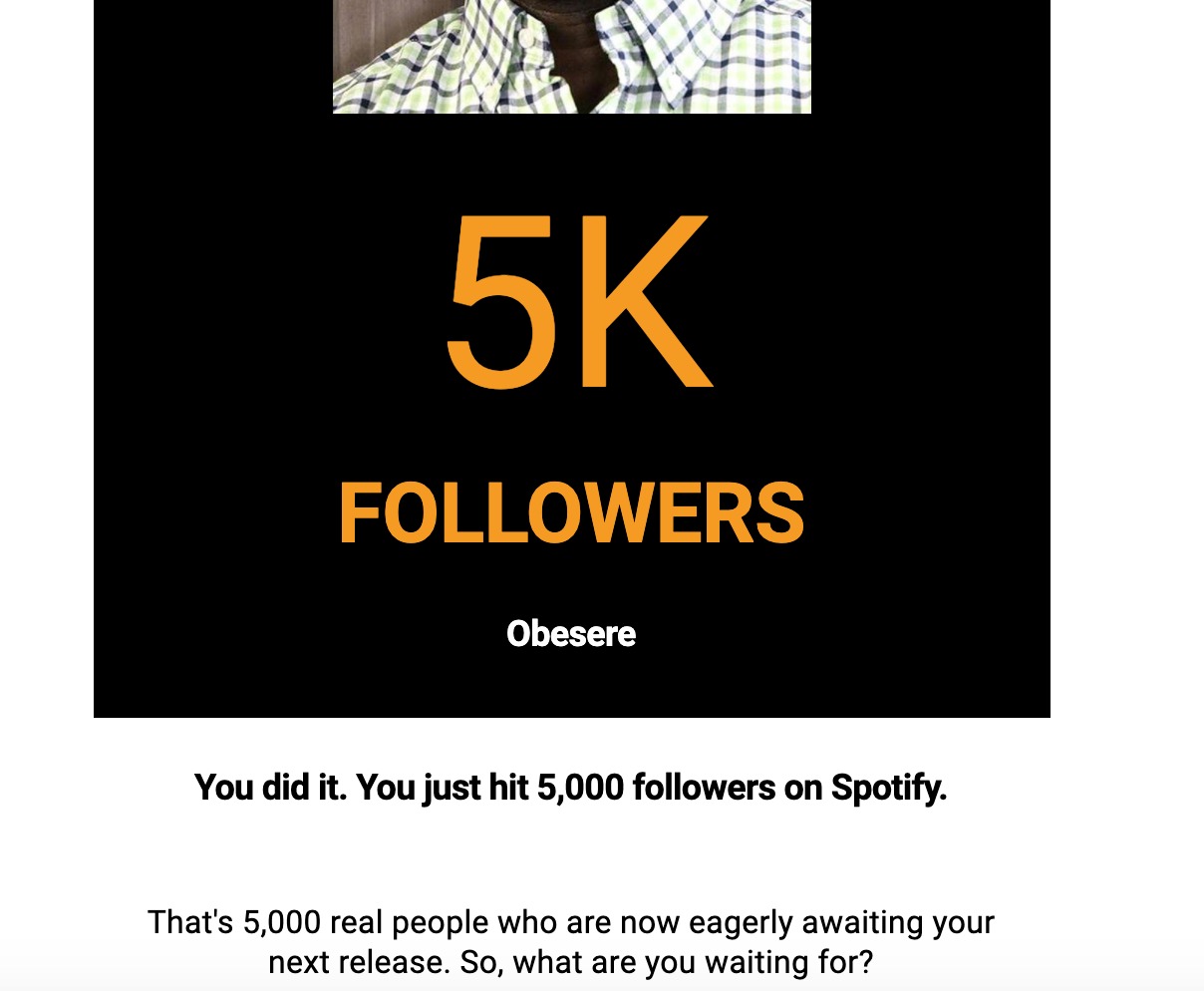 "What are you waiting for" indeed! This is the message that Obesere recently received from Spotify, and it's definitely a welcome sight. With 5000 fans eager, Spotify chose their words well when they asked what he was waiting for – because his next release is in the interests of a great many, ourselves included!

But this is hardly the extent of his fans overall. How could they be? Obesere won Best Fuji Musician of the Year at the City People Entertainment Awards in 2016 as well as Top Naija Music Legendary Musician Award in 2018. This isn't his first rodeo, and admirers all over Nigeria have heard and fallen in love with his voice. It's magnificent to see that attention also extend to the internet!
In late 2020, his latest release Mo N Washe blew us all away, so it's excellent to see that he's still slugging away in the new year! We're waiting excitedly for Obesere's first 2021 release, but we have a feeling of hope that it won't be long!

Throughout a career spanning over four decades, Obesere has challenged the notion of what it means to be a successful musician in Nigeria and beyond. He has continued to raise the bar for others on musical prowess and integrity by maintaining a unique and authentic identity.
In 2019, Obesere signed a global distribution and publishing agreement with Blue Pie Records USA and Blue Pie Publishing USA (ASCAP) and life has been a little bit sweeter ever since. Obesere is a Blue Pie Records USA artist and available at all leading digital retailers on the planet. Search "Obesere" and "Abass Akande Obesere".
LINKS