Stinga T is the name on Blue Pie and DJ Central's lips lately, considering how well his song went over on local radio recently! He's a rapper that's unforgettable in his presence both behind the mic and in front of the camera, and has also been called "Mr. Entertainment"! Today, we're going to take a deep dive and learn just who he is.
A man with a storied career in his pocket, Stinga T has also starred in the film "49", as the bloodthirsty gang leader known as Crewcut.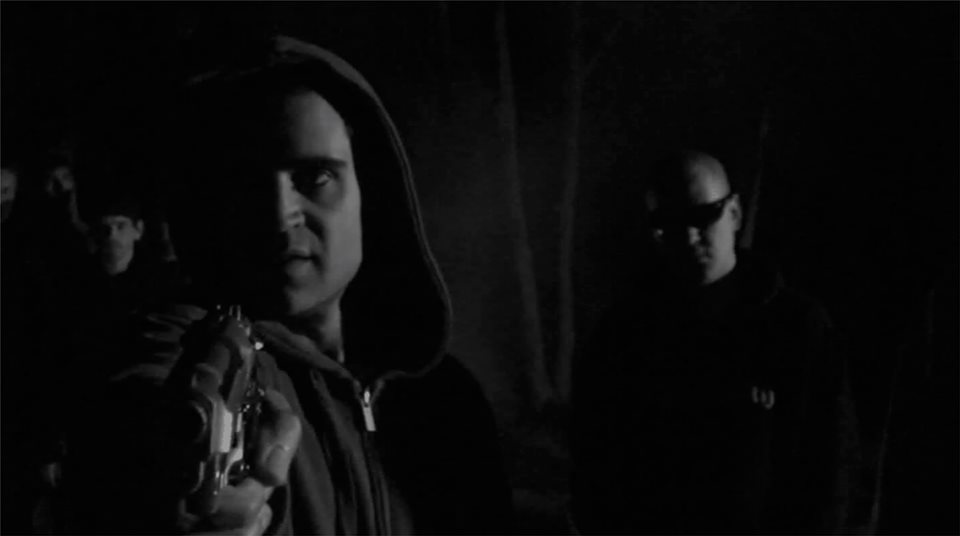 He's also no stranger to the music industry, considering he's also been part of the hip hop group "West Side Boyz", having founded the group in 1999 with his younger brother Yarba and cousin Michael Collard. There was one thing he was missing though, and that was a stage name, so he decide to call himself "Stinga T". The name originated from the combination of his zodiac sign, Scorpio, and his last name which is Nettle like the plant 'Stinging Nettles', and his first name Thibul in which he took the first letter from to make up the T.
The group lasted for 6 years on and off, until his younger brother became a dad and parted with the group in 2006. In 2007 Stinga T and his cousin wanted to continue with hip hop, so they formed 'TDB' aka 'Tha Deadly Boyz'.
TDB gained a lot of success, releasing two albums, performing countless shows around the country, as well as winning several awards including the Finalist title in the N2AR competition as well as two Aboriginal Bump hip-hop/RnB awards for Best Album and Best Music video for two years straight. It was here, in TDB, that Stinga was able to gain a lot of credit, experience and respect for being an entertainer, but it was also here in this group, that he felt he wasn't fulfilling his full potential. With a combination of missed opportunities and failing to be signed to a label, the pressure finally got to Stinga and his cousin, so they decided to part ways in 2012 and pursue solo careers instead.
Taking on his journey as a solo recording artist, Stinga T already feels like he can offer more and give 100 percent effort, as well as make his own decisions without waiting on another member. He then proceeded on his new path in a memorable head start, recording and releasing his debut album "Two Face" independently with I-tunes as well as being nominated as a finalist at the 2012 Music Oz Awards for "Best Urban Artist'. Since then, he's released many a spicy album that stings in the best possible way, with his most recent work at the time of writing being 2020's album "Bittersweet". You can also catch up with his entire history and bio on his website by clicking here!
His flow is remarkable and he's always accompanied by a killer beat. He's been featured on our Hip Hop Central TV compilations in the past, and he's still turning heads, now snowballing the local radio scene and giving Australia yet another hip hop name they can bring up when people DARE to say that all we have are the Hilltop Hoods. There's so much more than just that in the world of Aussie rap, and Stinga T is here to drive that point home like a sting you'll never forget.
For more info on Stinga T, check out his brand new website!
Stinga T is a DJ Central Records and Blue Pie Records USA artist. Stinga is published by Blue Pie Publishing USA (ASCAP)