We've got some exciting news for all the fans of DL Down3r and Dre Malik! Followers of our articles will probably be familiar with all the car racing Down3r has been doing with the Blue Pie logo on his car door. That's our partner company that he's proudly repping! Well, he's done it again, and we have a set of exciting set of fan photos showing off all the fun!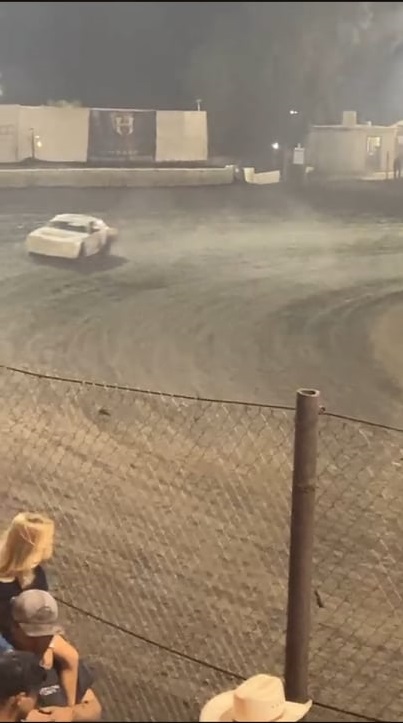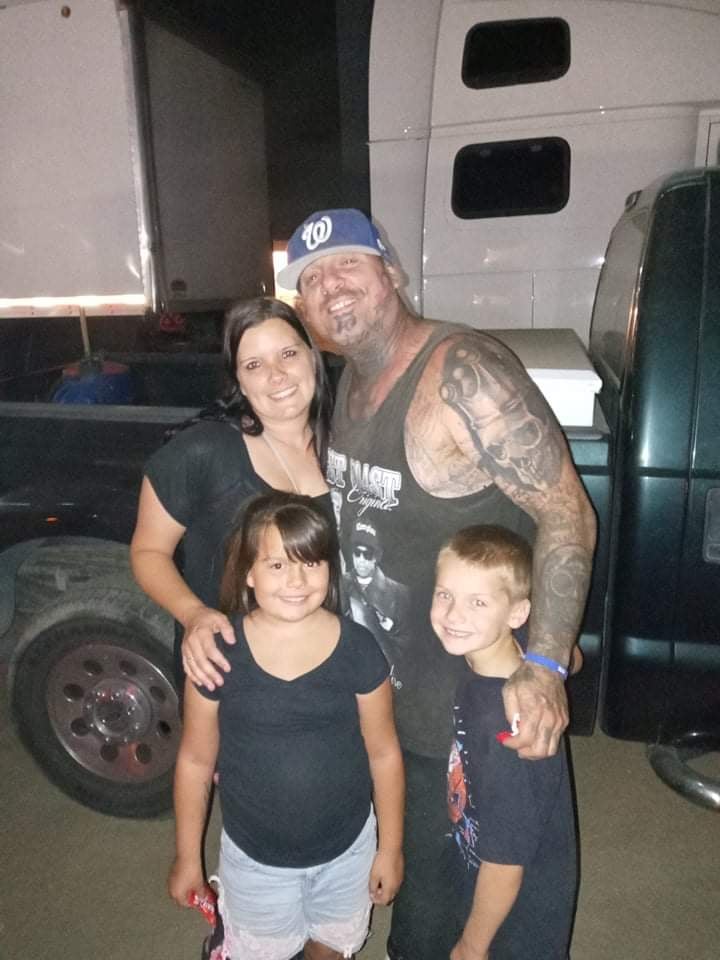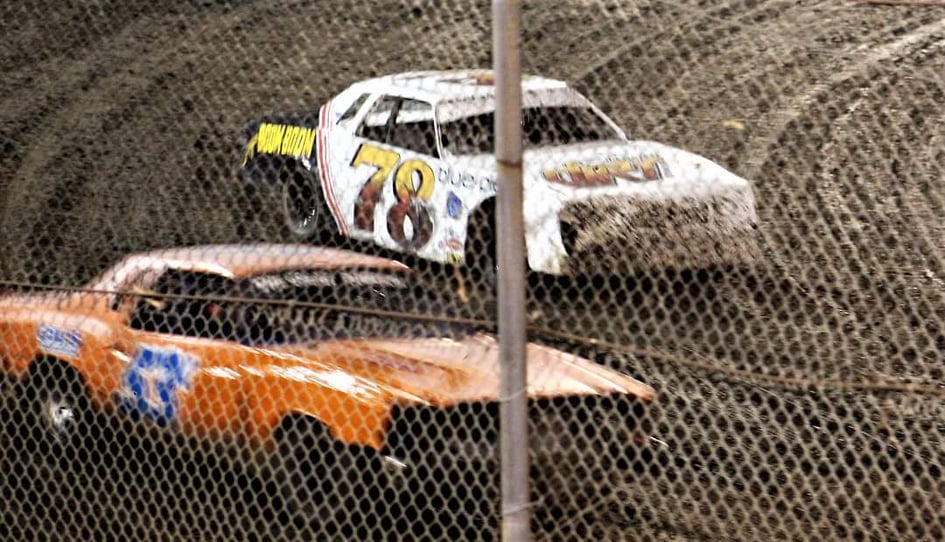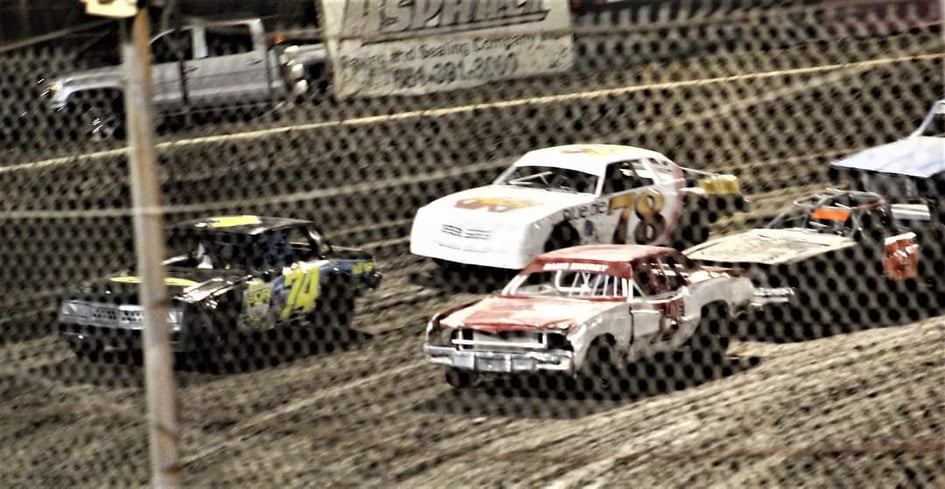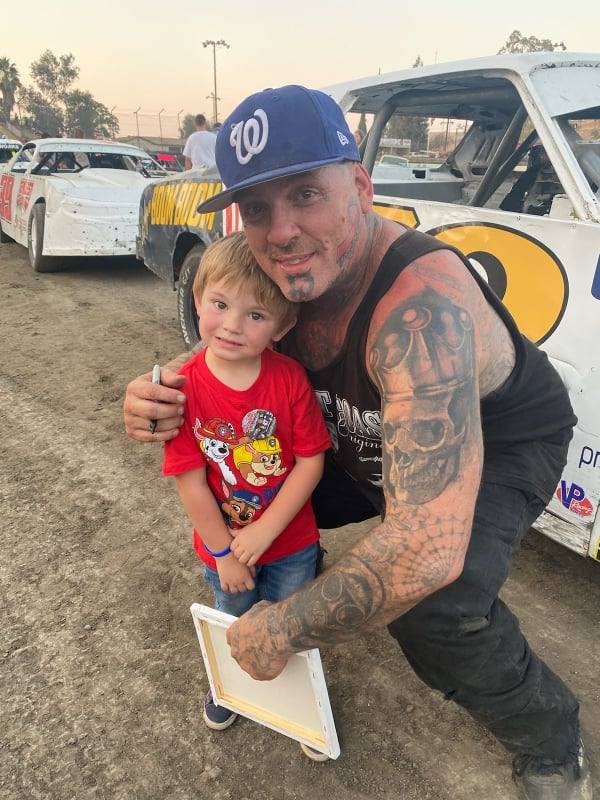 Look at that cute last one with Little Champ there! And look at the speed and adrenaline of those races, the dust kicking up, the lights blaring, and that proud logo of our partner company Blue Pie displayed to the crowd all throughout the experience. It's a feel-good sight as far as the fans go, and a feel-GOOD sight when you see the engines roar around the track! And would you believe it that it's just the beginning?
This is an awesome precursor to the Budweiser national tournaments that Down3r will be at too – you can expect a banger performance as well as an intense race! Click here for more details on that. So close now! But in the meantime, we're getting all we can outta this man and his speedy ride, and we're living for it!
But Down3r isn't just a speedy racer, if you happen to not be familiar with his excellent work. The Wicker Park Chicago show that's upcoming is a good opportunity to check him out, if you're in the area! But if not, that's fine… because Santa brought a little extra this year. We're pleased to announce that in collaboration with Dre Malik, Down3r's booking agent, we've got the wheels turning on a killer Christmas album, Down3r style! We have several poems, short stories, and classic songs taken from the public domain that Down3r will narrate and cover! But for now, here's three of each:
Songs:
Jingle Bells
We Wish You A Merry Christmas
The Twelve Days of Christmas
Poems:
A Visit from St. Nicholas (AKA Twas the Night Before Christmas)
Ring Out, Wild Bells
Winter-Time
It's in the works and we're pumped to see it when it comes out! Keep your eyes on all streaming services and online music retailers so you can bump the holiday classics in style! Whether you're interested in the dope flow Down3r brings to the table with his awesome covers, or the silky smooth sounds of his voice reading out a classic poem or tale that we all remember fondly, we're excited to see what spins he puts on everything! Stay tuned for December, fam! And if you can't wait, there's always those two tours we mentioned above…
Through fierce and funky west coast rap, Down3r shares his prolific work with the rest of the world, and the stage with west coast rap legends such as Coolio, Brown Boy, Jay Tablet, Lil Young, Snoopyblue, LadyDice, Baby Bash, Steel City Hustlers, King Z and DJ Kane to name a few. From powerful messages, lyrical poetry and sharp comments on society, to G-funk and Trap/EDM hype songs, he proves that age and experience is the opposite of a liability in today's rap game. So let this be an introduction to the rest of your hip hop life!
DL DOWN3R | OFFICIAL LINKS: