Our first full office has been established for 2 months so far in Buenos Aires, and now that we're past the beginning stages and are truly established, we're excited to show you all the home base of the LATAM team! Check out this cozy place!
We have 10 staff working out of this office, and the ball has really been rolling! You can just picture the planning sessions, chill work, and creative brainstorming that happens in here. Sitting down and planning how best to capture the market over some snacks and music… what could be a more fun way to work? The shared office space and social element means that the LATAM team are certain to get along well and get new plans fired off with ease…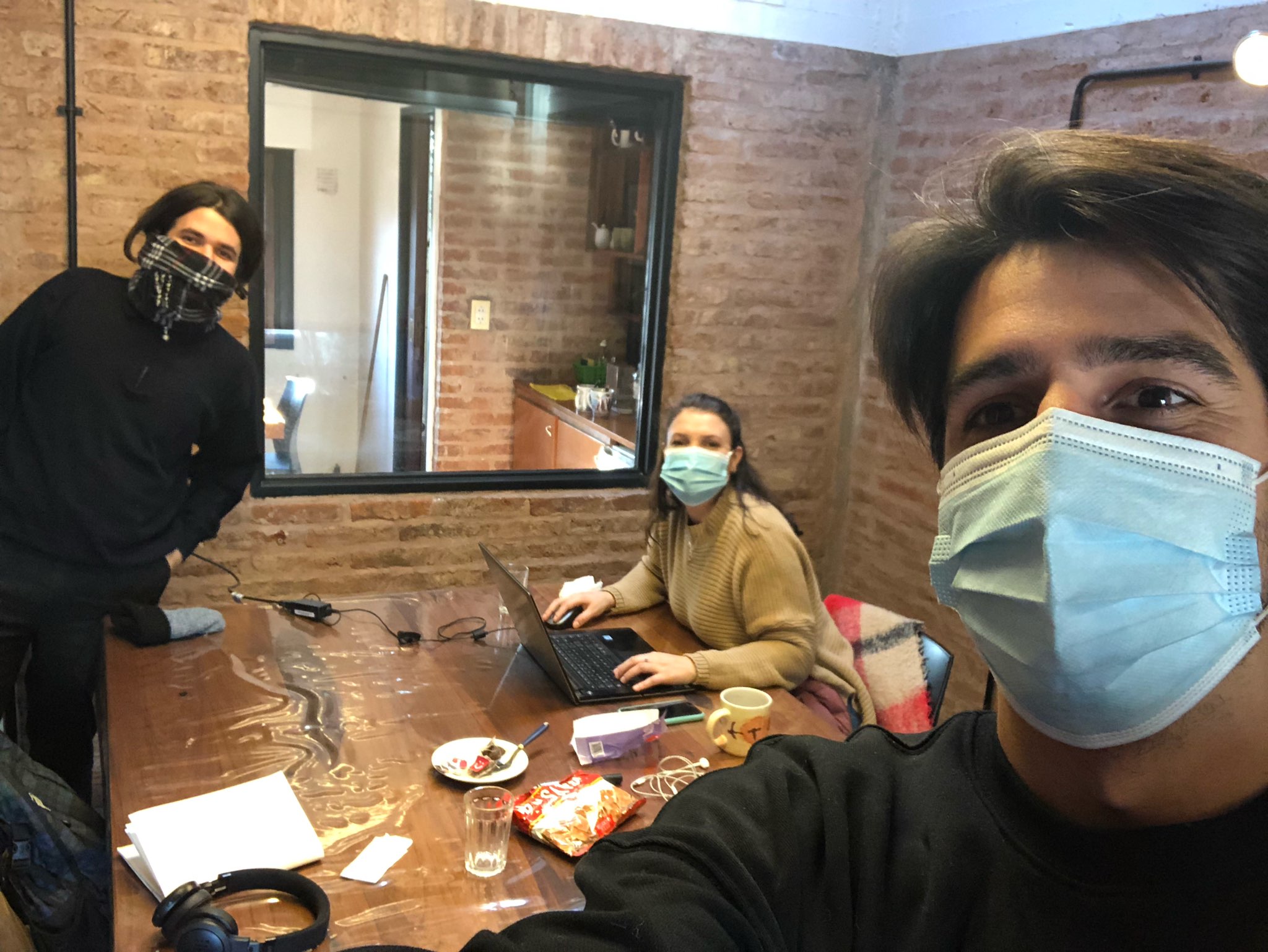 …responsibly of course!
We'd like to extend a special thanks to Carola, Gonzalo, and the rest of the Argentina staff! Without the efforts of Delfina, Carolina, Nicole, Martin, Ivanna, Lara, Fiorella, and Sabrina, we couldn't have expanded into South America at the rate which we have. With their efforts on the DJ Central TV show season 6, as well as their grassroots music artist recruitment efforts, the LATAM team are covering all bases and are trailblazing like nothing before! Look out Argentina!

If you're in Latin America and are aspiring to work in the music world… well, you saw the trailer. What are you waiting for? Contact Blue Pie, DJ Central, or Ordior at these links below – whether you're interested in music distribution, EDM or hip hop, or rights support along the lines of Ordior's duties! Whatever niche you fill, whatever music you have to bring to the table… well, this trailer is clearly a call to action.
www.bluepierecords.com/contact
So what are you waiting for? Shoot your shot, just like the LATAM team clearly have. Even if you jump for the stars and miss, you're still going to land on the moon!