Take a look at these wonderful sights!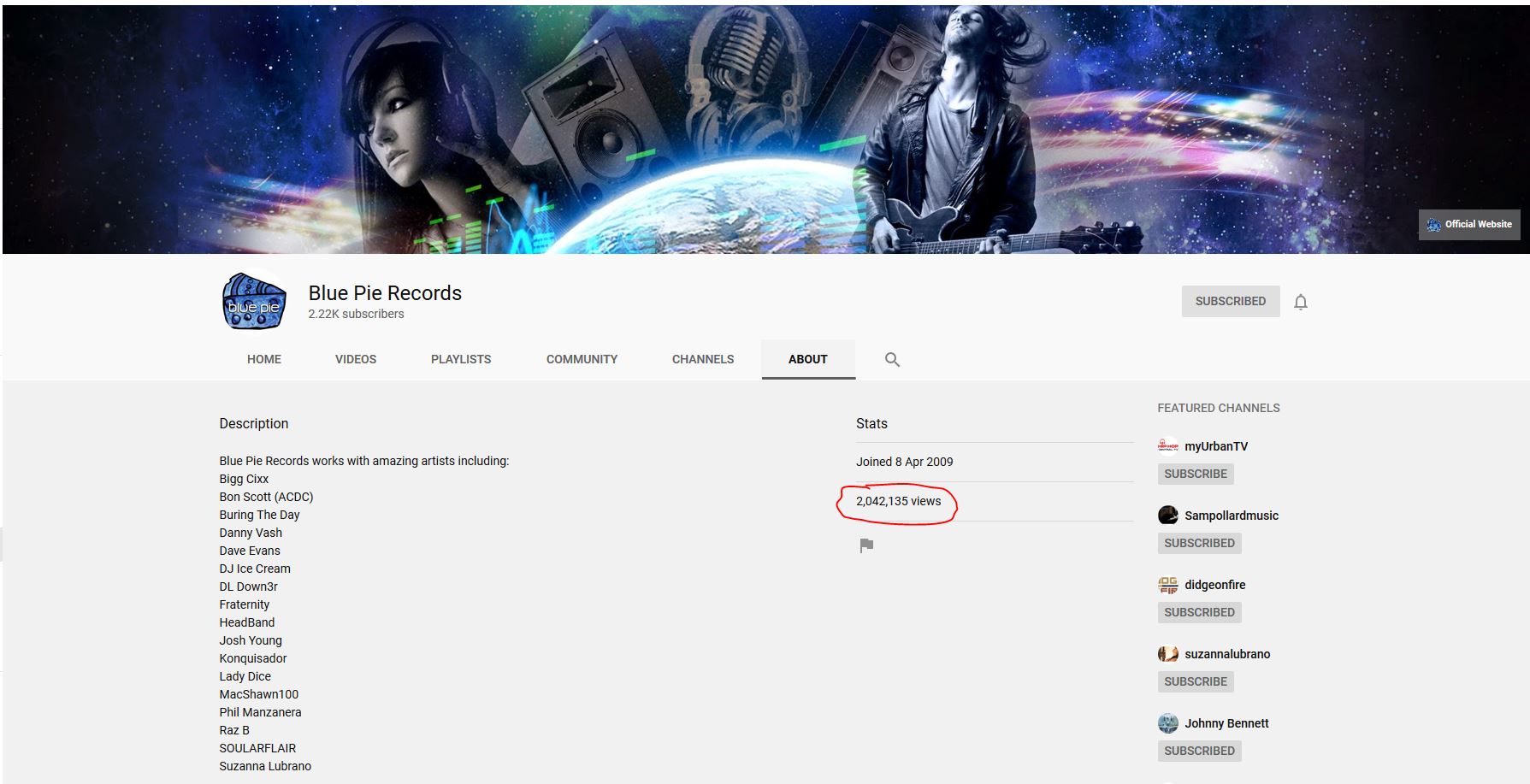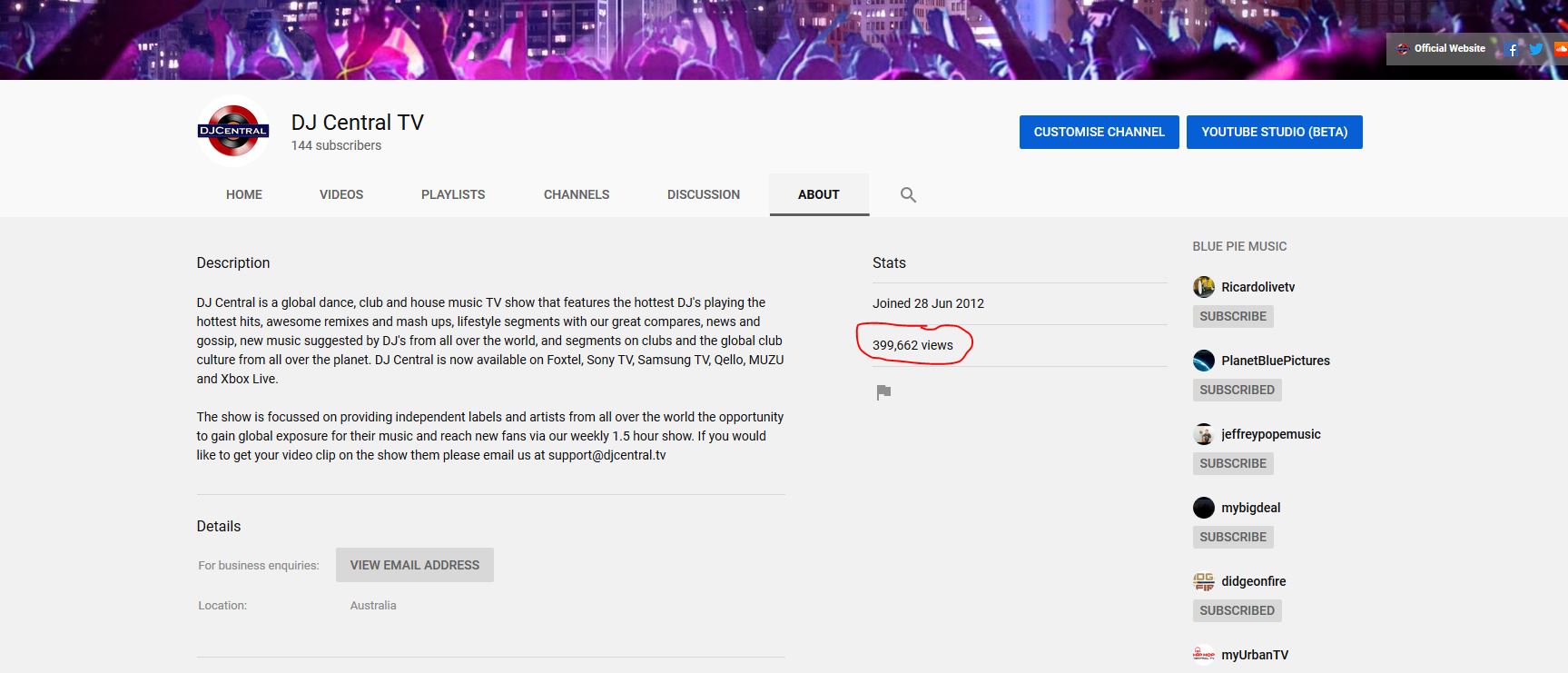 Yeah, you read those numbers right!
Blue Pie's Youtube, as well as DJ Central's Youtube… have hit true stardom! Over 2 million plays on Blue Pie, and half a million on DJ Central! Both we and our partner company are truly feeling the love. We'd like to thank everyone for their support and interest in our content, and we're looking greatly forward to bigger and better things!
After all, why wouldn't we? Just look at the quality of what we have already! The sky's the limit, wouldn't you say?


Yup, that was THE Bon Scott of akka dakka fame! Looking For Bon is bound to be spectacular, and Round And Round just accentuates the point of how much of a musical legend he is, doesn't it?! And of course, the funky beats and slick visuals of Pull Up are nothing to turn your nose up at! One might contrast them as the ages of music- one old, one new, but both are golden and impactful in their own way!
And while this video in particular may not be hosted on either of our channels, one can't simply overlook THE Suga Boom Boom from THE one and only DL Down3r! Join the viral craze by clicking below!

Wanna relive some of your musical classics? Or wanna jump in on the craze for the first time in general? Both channels have plenty to choose from, so why not jump right in and become part of the growing legion of music lovers today?!